Multiple frame
This tutorial was created and put online on June 10, 2002.
Please do not copy or place this tutorial or any of the graphics on any site, or send it through email.
Groups can freely link to it.
I don't have the time to assist people in doing this tutorial, but if you have problems downloading the supplies needed, please email me.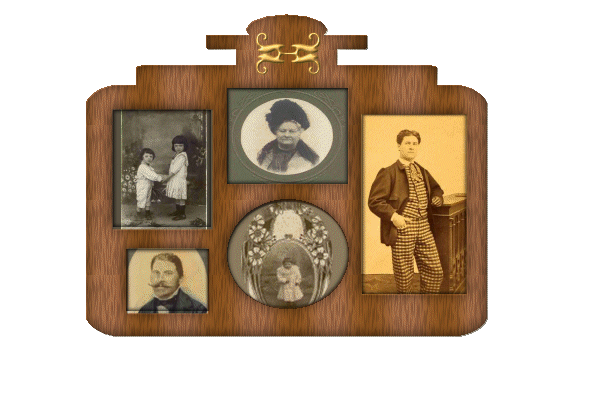 I had the idea for this tutorial watching the old wooden frame I have in my living-room framing my ancestors (the people you can see in the picture) and I thought it would be nice to do it using Paint Shop Pro.
You can make the old style frame , but you can also choose to give it a fancier look using a colorful texture to display the photos of your kids and family or just your tutorial result