Aquarium background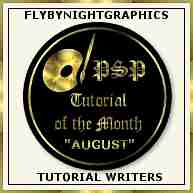 tested by Pat, see her result here (she used a tube from jazzl)
This tutorial was created and put online on June 25, 2002.
Please do not copy or place this tutorial or any of the graphics on any site, or send it throughemail.
Groups can freely link to it.
I don't have the time to assist people in doing the tutorial, but if you have problems in downloading the supplies needed, please email me.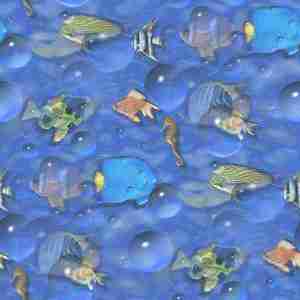 Do you also love fish and aquarium? With this background you can make nice summer stationery for your emails or enlighten your webpages. It's easy!
This tutorial is rated
according to the FBNG's Skill Level Standard
For this tutorial you'll need:
- Paint Shop Pro, get it here
- 20/20, download it here, this is a stand alone programme, it's great!
- Eye-Candy 3.1 download it here, and save it in your Plugins folder
- Almathera Puddle filter download it here, and save it in your Plugins folder
- fish tubes
Let's begin!
1) New image: 300x300, transparent
2) Floodfill with #2152BD
3) Effects/Almathera/A Puddle, these settings: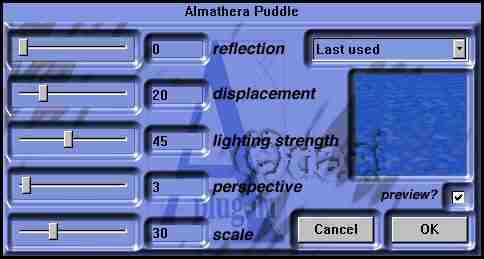 4) New layer. Go to your tubes and find fish tubes, I use Jasc fish tubes, size 40. Add a new layer for every fish lowering its opacity to 80.
5) With your mover tool move your fish where you like it best, you can also click on a fish, then go to Image/mirror to turn it.
This is what I had at this point: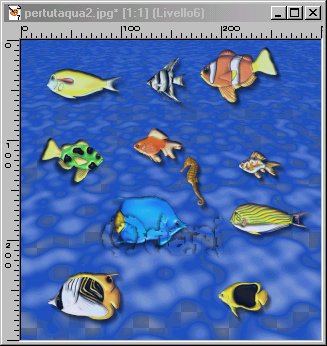 6) Layers: merge visible
7) Go to Effects/Eye Candy3/ Water drops, these settings:
8) Save this image and open 20/20. Click on the image, edit/copy, go to 20/20 and edit/paste as new image.
9) In 20/20: image/seamless tile. Image/muted background, lowering opacity to 80.
YOU'RE DONE!
Thanks for trying my tutorial :)
Tutorial Copyright ędani 2002